Our Mission
Yesterday's Pioneers Strengthening Today's Professionals.
Our Purpose
The purpose of Aerospace Engineering Associates LLC (AEA) is to mobilize the first generation of spacefaring professionals, who have retired from NASA and its contractors, and deploy them as a resource to those charged with the responsibility for carrying out today's programs.
These aerospace veterans contribute by participating in independent project reviews, assisting project managers in a "kitchen cabinet'' role, providing technical and project management mentoring on an individual or group basis, and by conducting training courses . AEA currently has partnership agreements with several other companies, including Alphaport Inc., Launchspace, Washington Laboratories, and D&E Propulsion & Power Systems. Alphaport is experienced in expert knowledge retention. Launchspace is the premier space training organization in the world. Washington Laboratories has expertise in all aspects of laboratory testing, engineering, and operations for radio frequency interference and product safety testing. D&E Propulsion & Power Systems is expert in propulsion and turbo machinery systems. These partnerships allow AEA access to additional staff for training or other technical support as demanded by the task at hand. Through these arrangements, the direct AEA hand-picked talent pool of approximately thirty engineers, scientists, and management professionals is backed up by hundreds more.
As an initial step in transferring the know-how acquired during the first half century of the space exploration challenge, AEA has developed a two day course titled Mission Success First: Lessons Learned, taught by Larry Ross and Joe Nieberding. It provides an insight into the causes, and suggests preventative measures, for space system mishaps and near-misses. A one day version of this course is also available. See course summary here.
Our People
Larry and Joe are very experienced space system developers. Larry has been a technical and management contributor in the aerospace industry since 1963 after having received a BS in electrical engineering from Manhattan College, Riverdale, New York City.  His thirty-two year career at the NASA Lewis Research Center, now NASA Glenn, culminated in his assignment as Center Director from 1990-1994. Prior to that assignment he held the positions of  Deputy Center Director, Director of Space, and Director of Launch Vehicles. Earlier in his career, he held various positions associated with engineering and program management of the Atlas/Centaur and Titan/Centaur Programs. He was chairman of the Delta 178 Failure Review Board in 1986. Larry retired from NASA in 1995, and since that time has served as a senior consultant to NASA and other Government agencies, as well as to the commercial aerospace Industry.  Larry is co-founder and CEO of Aerospace Engineering Associates.  He is the father of four children and a husband of fifty three years.
After earning a B.S in physics in 1966 and an M.S. in Engineering Science in 1972, Joe has been active in management and technical assignments in the aerospace industry. In his early career, he was a launch team member on over 65 NASA Atlas/Centaur and Titan/Centaur launches at Kennedy Space Center. He is a widely recognized expert in launch vehicles and advanced transportation architecture planning for space missions. Later, he led and participated in many independent program review teams for NASA Headquarters. Before retiring from NASA Glenn Research Center in 2000, under his direction the Advanced Space Analysis Office led all exploration advanced concept studies for Glenn, including transportation, propulsion, power, and communications systems for many advanced NASA mission applications. Since retirement, he has held numerous consulting positions for NASA and other government agencies. In addition, Joe is co-founder and President of Aerospace Engineering Associates, and co-author and presenter of a highly acclaimed class titled "Mission Success First: Lessons Learned". He is the father of four children and a husband of 45 years.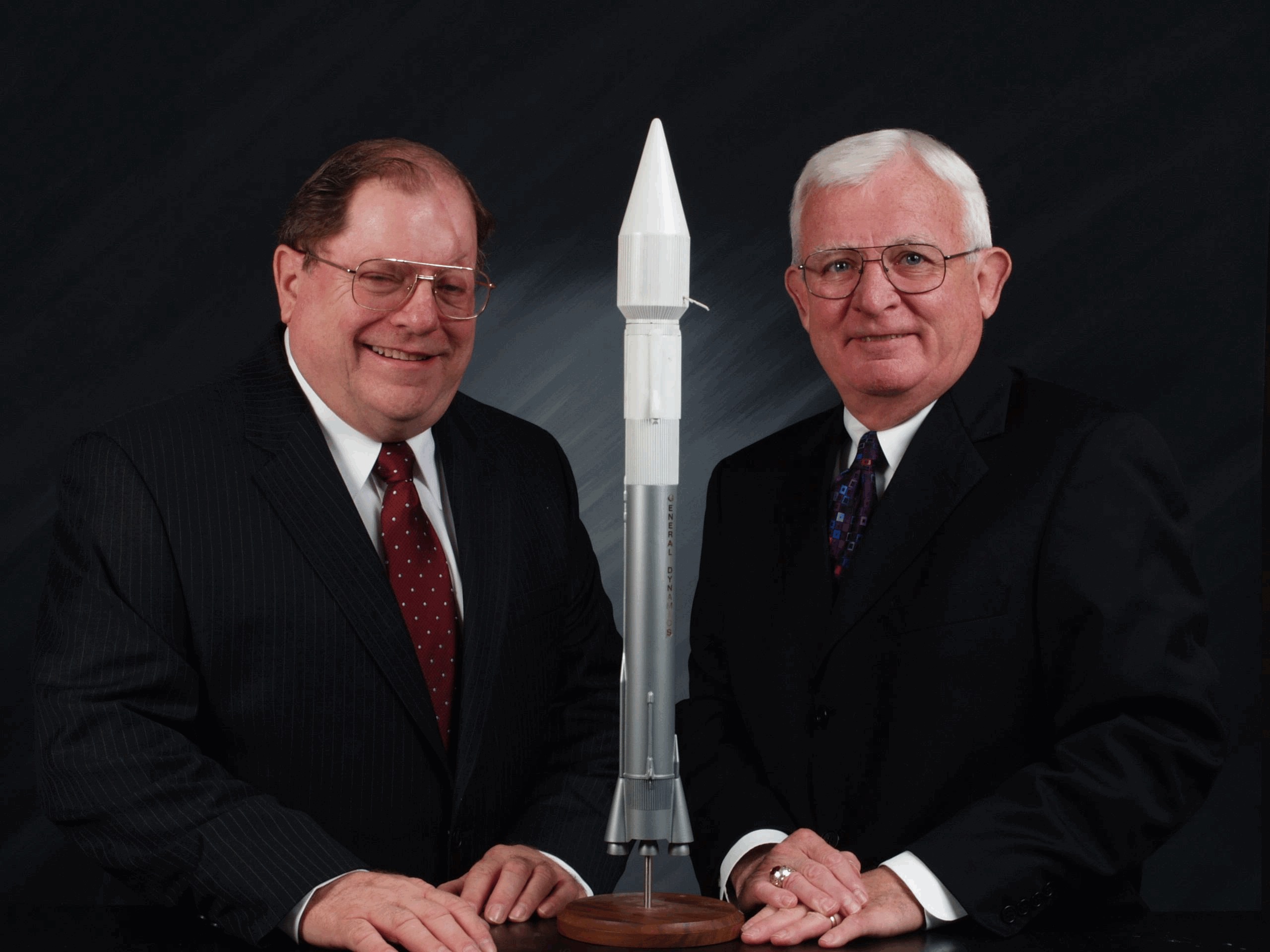 Aerospace Engineering Associates LLC (AEA) was co-founded on January 1, 2007, by Larry Ross (Chief Executive Officer, right) and Joe Nieberding (President, left).