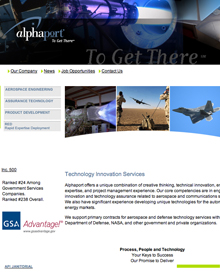 Alphaport, Inc. is a woman-owned, HUBZone (Historically Underutilized Business Zone) technology business dedicated to providing a full spectrum of Engineering and Knowledge Management services to NASA and other technical organizations. Alphaport has ready access to nearly 150 aerospace consultants. AEA, was formed at the request of Alphaport to manage much of the Alphaport effort in support of the NASA Glenn Human Capital Development Branch (Training Office). In addition, AEA was asked to recruit an additional, complementary cadre of senior aerospace expert consultants which could be quickly called upon to support Alphaport through AEA. This additional pool of expertise (currently near 30) further enhances Alphaport's and AEA's ability to rapidly support the potentially very broad range of Glenn's, as well as other NASA Center's, tasks.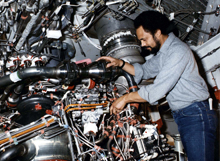 D&E Propulsion and Power Systems is an expert in propulsion and turbo machinery systems.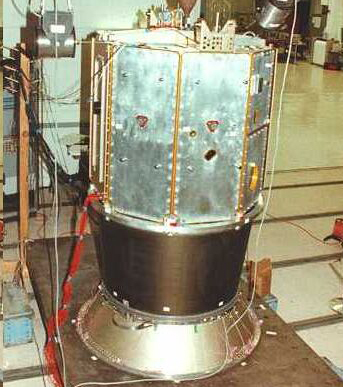 Kinetic Research Corporation (KRC) provides expertise in spacecraft structural mode identification and acoustic, vibration, and shock testing. KRC also develops flight instrumental systems and spacecraft environmental specifications and supports spacecraft finite element model correlation.









Launchspace is recognized nationally and internationally as the premier space system training organization in the world, offering an extensive catalogue containing a wide variety of space-related training courses. All Launchspace instructors are recognized as expert practitioners in their field.





Washington Laboratories has expertise in all aspects of laboratory testing, engineering and operations for radio frequency interference and product safety testing.





A League of Experts
AEA LLC is partnered with experts in
aerospace training, aerospace consulting, product safety testing, and propulsion systems.